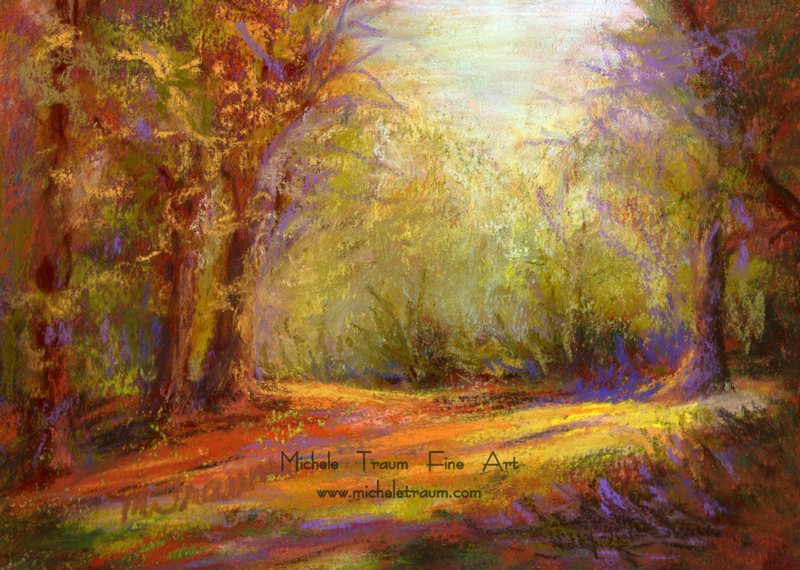 Original landscape paintings in soft pastel and oil paint.
Click here to see more paintings.
Testimonials:
"Gorgeous colors!"
"So free and expressive."
"Very striking paintings."
"You captured the light very well."
"Your paintings are so full of life!"
"The color is masterful."
"Michele is an outstanding teacher with a keen eye for what works and what needs improvement. Her easy-to-understand instruction is combined with unparalleled patience and a gentle spirit. Michele is always encouraging and her criticism is constructive, never demeaning or demoralizing. Under Michele's guidance, I was amazed at the art I was able to produce."